554 Colfax St • Rochester, NY 14606 • 585-254-3661
Total Contract Manufacturing, Assembly, and System Integration Solutions
Industry Standards

Acro Industries, Inc. specializes in stamping and supplying components for many different industries such as aerospace, automotive, medical, electrical, and railroad. This experience allows us to quickly and efficiently produce the parts and documentation that you require for your project. We can conform to a wide array of nationally accepted standards or to your internal product specifications.
Our advanced stamping equipment and techniques allow us to hold tolerances up to +/-.0005″ insuring the required fit and functionality of every part. Our metal stamping capacities range from 30 to 600 tons with electronic feed lines and additional manual feed punch presses that range from the 60 to our 500-ton multi-action Hydraulic Press.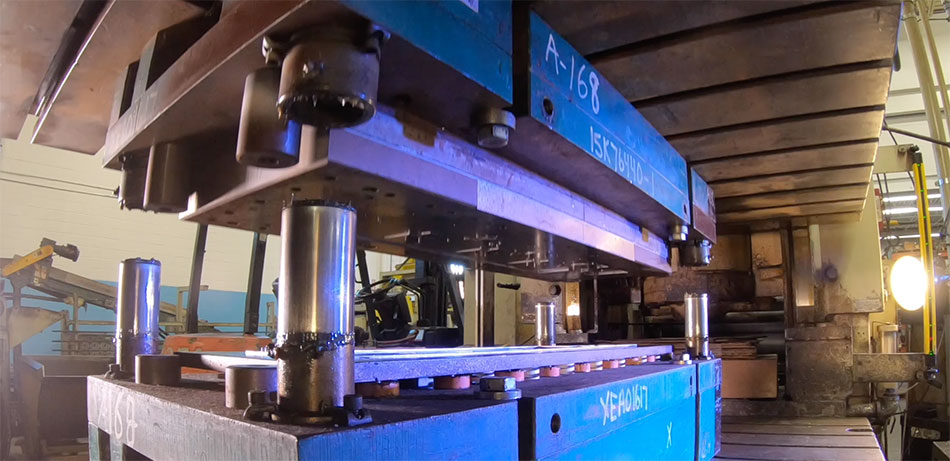 In addition, our tooling capabilities can give you a no-seams solution for production. We offer varying types of tooling methodologies to correctly configure your custom stamping project.
Quality is an essential part of our operation, we can provide compliance with various ISO 9002, AS9100 and Mil-Spec standards. We can accept most major CAD formats including AutoCAD, CATIA and SolidWorks. For additional information about our custom laminate panels, see the table below, or contact us directly.
Industry Focus
Railroad Industry
Aerospace
Agricultural
Architectural
Automotive/Transportation
Copy
Electronics
Security System
Medical
Ornamental
Oil, Fuel
Intended Application
Aircraft
ATV (All Terrain Vehicles)
Batteries
Camera Metering Springs Decorative
Electric Motors
Lighting Fixtures
Materials
Stainless Steel
Aluminum
Beryllium Copper
Brass
Bronze
Carbon Steel
Cobalt Steel
Copper
Exotic Metal
Exotic Metal Alloy
Ferrous
Fibre Inconel®
Meta
Mylar
Nickel
Nickel Alloy
Nickel Steel
PVC
Rubber
Sheet Metal
Solder
Spring Steel
Steel
Titanium