554 Colfax St • Rochester, NY 14606 • 585-254-3661
Total Contract Manufacturing, Assembly, and System Integration Solutions
SERVICES
Sheet Metal Fabrication

Greater Precision

Acro Industries, Inc. can provide complete sheet metal fabrication services for your project using our wide array of cutting, bending, and punching capabilities.
Laser Cutting – Our Cincinnati 707 Laser uses a 3300-watt laser to cut through a maximum material thickness of 7/8″. The flying optics allows the material to remain stationary while the cutting laser moves to provide greater precision. The worktable is 120″ x 60″ which allows for creation of single large products or multiple smaller products in the same run.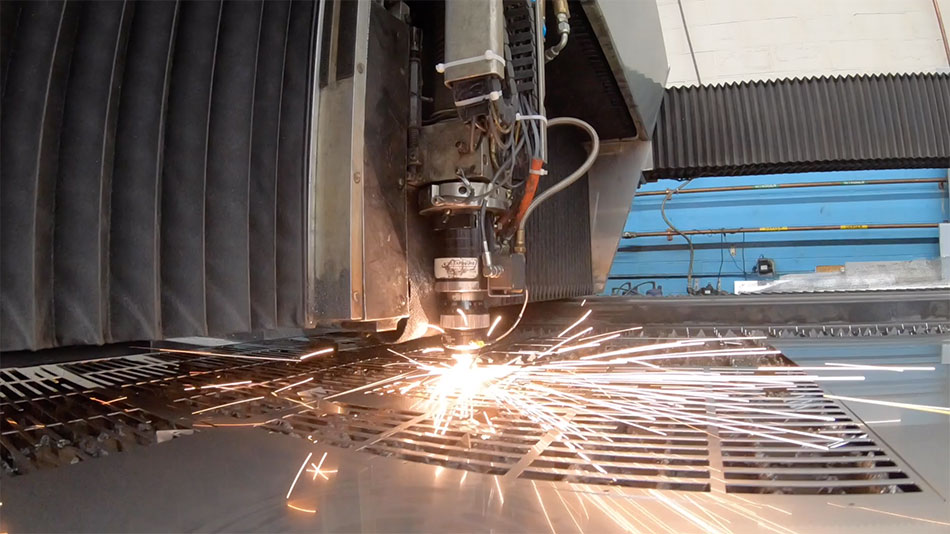 Punching – Our state-of-the-art fiber optic combination machine allows us the flexibility of performing multiple functions on one machine center depending on your product requirement. The 3000-Watt Laser can hold a tolerance of +/-.002. The worktable is 10′ x 5′, which allows for large or small component creation up to 5/8 maximum material thickness.
General Capabilities
Bending
Contract Manufacturing
Forming
Laser Cutting
Prototype
Punching
Rolling
Shearing
Stamping
Stretch Forming (Stretch forming equipment produces complex shapes by stretching a metal sheet over a form die.)
Welding
Materials
Aluminum
Beryllium
Brass
Bronze Alloys
Carbon Steel Copper
Lead
Stainless Steel
Titanium
Industry Focus
Railroad Industry
Aerospace
Agricultural
Alternative Fuel
Alternative Energy
Architectural
Automotive/Transportation
Copy Products
Electronics
Security System
Medical
Military
Ornamental